Listen To Live Police Scanners On Your PC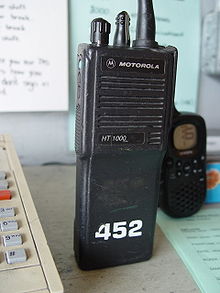 1.  Police Scanners – Click here for live police scanners in your state! [Broadcastify]
2.  Scanner Frequencies – Click here to get radio frequencies! [Radio Reference]
UPDATE NOTICE: It appears that RadioReference has transferred the audio feeds to Broadcastify. Per Blanton:
Soft launch means we'll run both RadioReference and Broadcastify in parallel, allowing for a more smooth transition for everyone involved. That also means we'll probably go into November before we remove the feeds completely from RadioReference. This will allow us to do some good testing, guide the listener and broadcasting community, gather constructive feedback, let the search engines do their thing, allow the feed providers a bit of "color" before the big switch, and of course give us a few more weeks to finish up final development tasks.

For broadcasters, there will be no changes this week that will impact the availability of feeds, nor will there be any changes to premium subscription access. In a few weeks, when we completely migrate the live audio feeds to Broadcastify, we'll then implement the premium subscription credits and changes as outlined in the announcement. But for now, we don't have a firm date for that final transition point.

For listeners – nothing changes – except you'll be able to use the new Broadcastify interface to browse and listen to feeds in parallel with RadioReference.com starting this week.
Want to listen to live streaming radio transmissions of police, fire, and EMS in your area? Do you own a computer with internet access? If so, you now have a police scanner. Listen to live audio online in the United States.
Whether you own a scanner or not, this is the jackpot if you're a scanner listener! Some of these frequencies are outside of my receiving range, but still are in locations that I am familiar with, and interested in.
I also like listening occasionally to live air traffic at LiveATC.net, even if I don't understand all of the jargon.
Do you have a favorite live scanner website?